About The Ernestine McClendon Talent Grant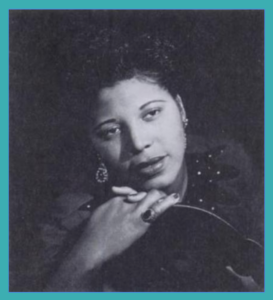 Named after the legendary Ernestine McClendon, the first Black talent agent and the first agent to represent Black talent, Recruiting Innovation seeks to continue her mission through this grant program to support and elevate underrepresented talent, specifically within the recruiting industry. The Talent Grant program runs biannually with cohorts of 50 grant recipients, bringing 100 diverse Certified Tech Recruiters to the market every year. Recruiting Innovation is committing $80,000 in training annually, certification and professional support to achieve this goal.
The Ernestine McClendon Talent Grant provides Tech Recruiter Certification, mentorship, training and community to professionals from the Black, BIPOC, LGBTQIA+, disabled and other underrepresented communities to enter and flourish within the tech recruiting industry.
Recruiting Innovation firmly believes the more diverse our recruiting teams are, the more diverse our teams will ultimately be. By providing this Talent Grant, we seek to create a more inclusive and representative recruiting industry.
INTERESTED IN SPONSORING THIS GRANT?
OUR TALENT GRANT GRADUATES
Meet our Talent Grant
Recipients & Graduates
HOW YOU CAN GET INVOLVED
We are accepting applications for the Fall '23 cohort.
Are you a member of a traditionally underrepresented community?
Do you want to have a positive impact through helping people connect with their dream jobs while helping companies to expand their teams?
Are you ready for a fulfilling, and lucrative, career in talent acquisition and recruitment?
Please complete an application form to be considered for this grant.
Apply For Our Fall '23 Cohort
Do you know a high-potential person from an underrepresented community who would make a great recruiter?
Or an experienced recruiter who has been wanting to get into technical recruiting?
Please help us expand our reach and nominate a high-potential talent for this grant below.
NOMINATE
Do you have 3+ years experience recruiting for any industry?
Do you remember what it was like to start getting your bearings in the recruiting industry?
Would you like to help a new recruiter orient to their new career? Please sign up to be a mentor!
APPLY TO MENTOR